Opening night at the MagiFest meant a packed house in the small room that was designated as the Dealers' Room. With 24 dealers and a fire department sign indicating the room could only hole 130 people (and that's without the tables), it is hard to fit in 550 registrants at one time. Adding to the feeding frenzy, raffle tickets were given for each $20 you spent with any dealer which gave you a chance to win $1,000 of magic.
Dealers presented a lot of great stuff including some new stuff just being rolled out. Such was the case at the
RFA Products
booth. Tony Miller demoed the brand new card to wallet called Speed Loader. Here is a quick demo below.
Of course, what's a trip to Columbus without going to German Town and a dinner at Schmidt's Restaurant? You know I love good food. Below is a picture of Don Wiberg and me just outside the restaurant. Prosit!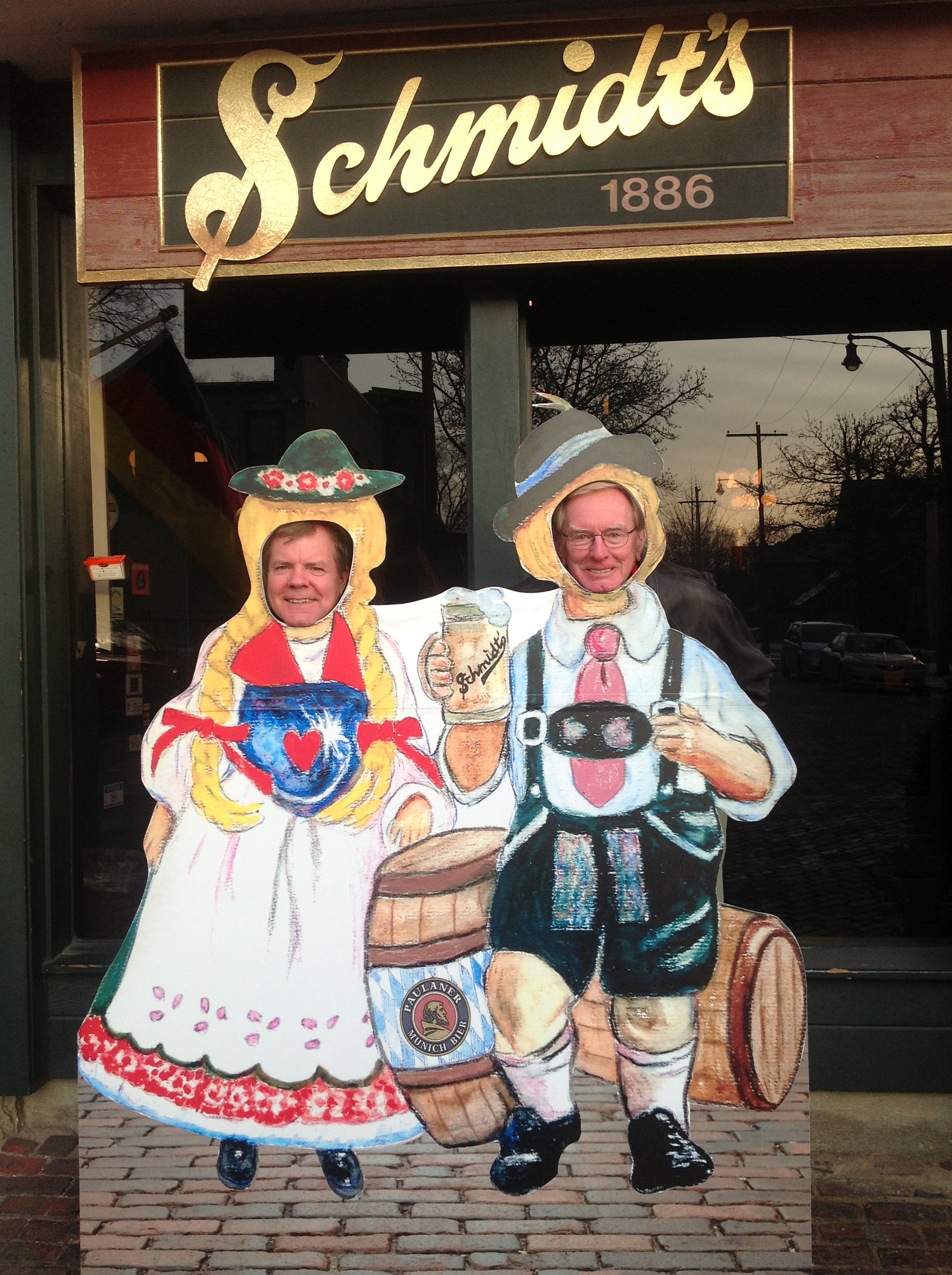 We awoke on Day two to a rather heavy snow storm that lasted most of the day. But inside, the registrants were toasty. Perhaps some moreso that the others. :)
The Lecture Hall did double duty for all activities.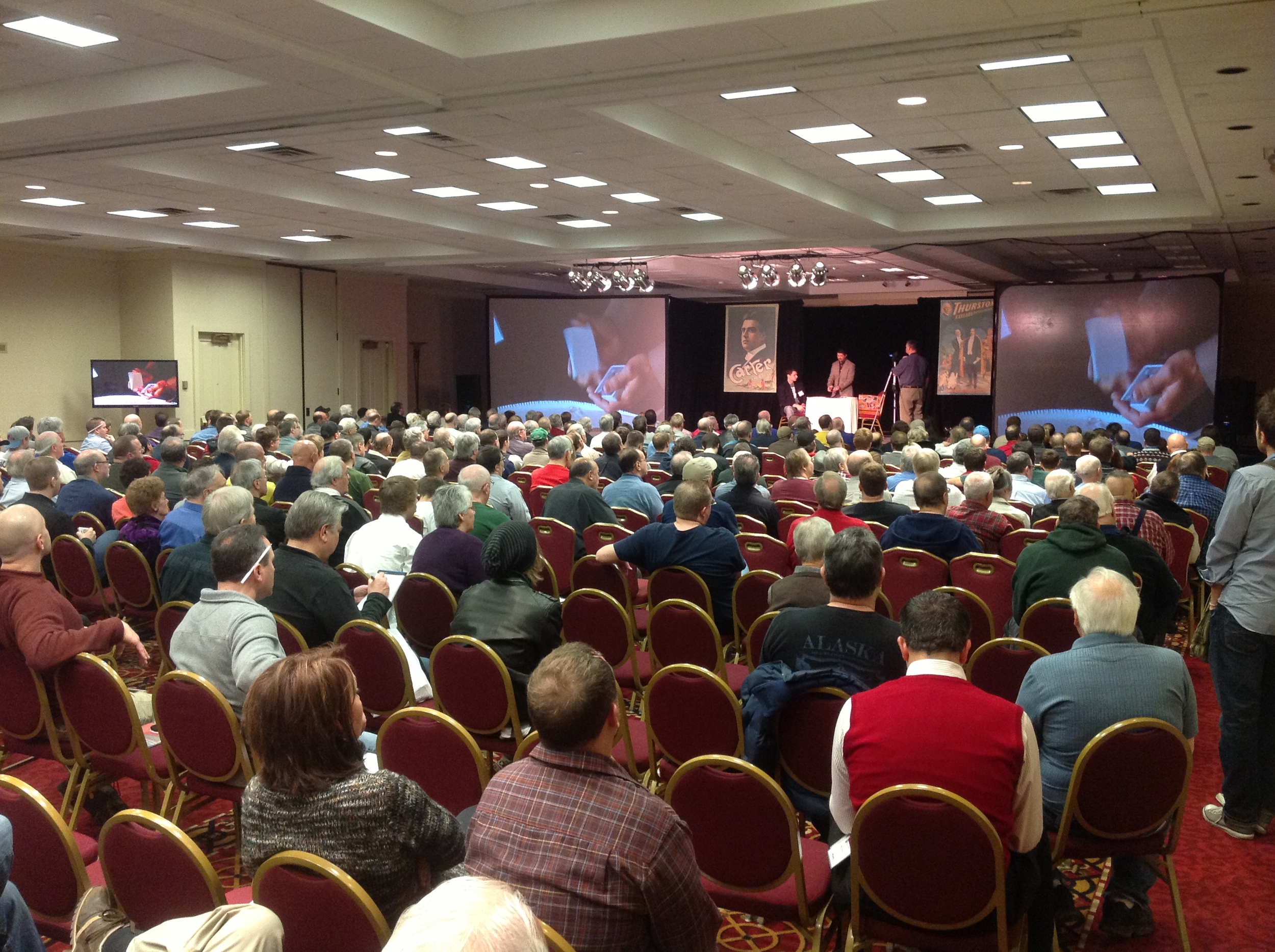 The afternoon session was compered by Joshua Jay and opened Magifest partner, Andi Gladwin who stepped inside a balloon. Yes, a balloon, but a BIG one.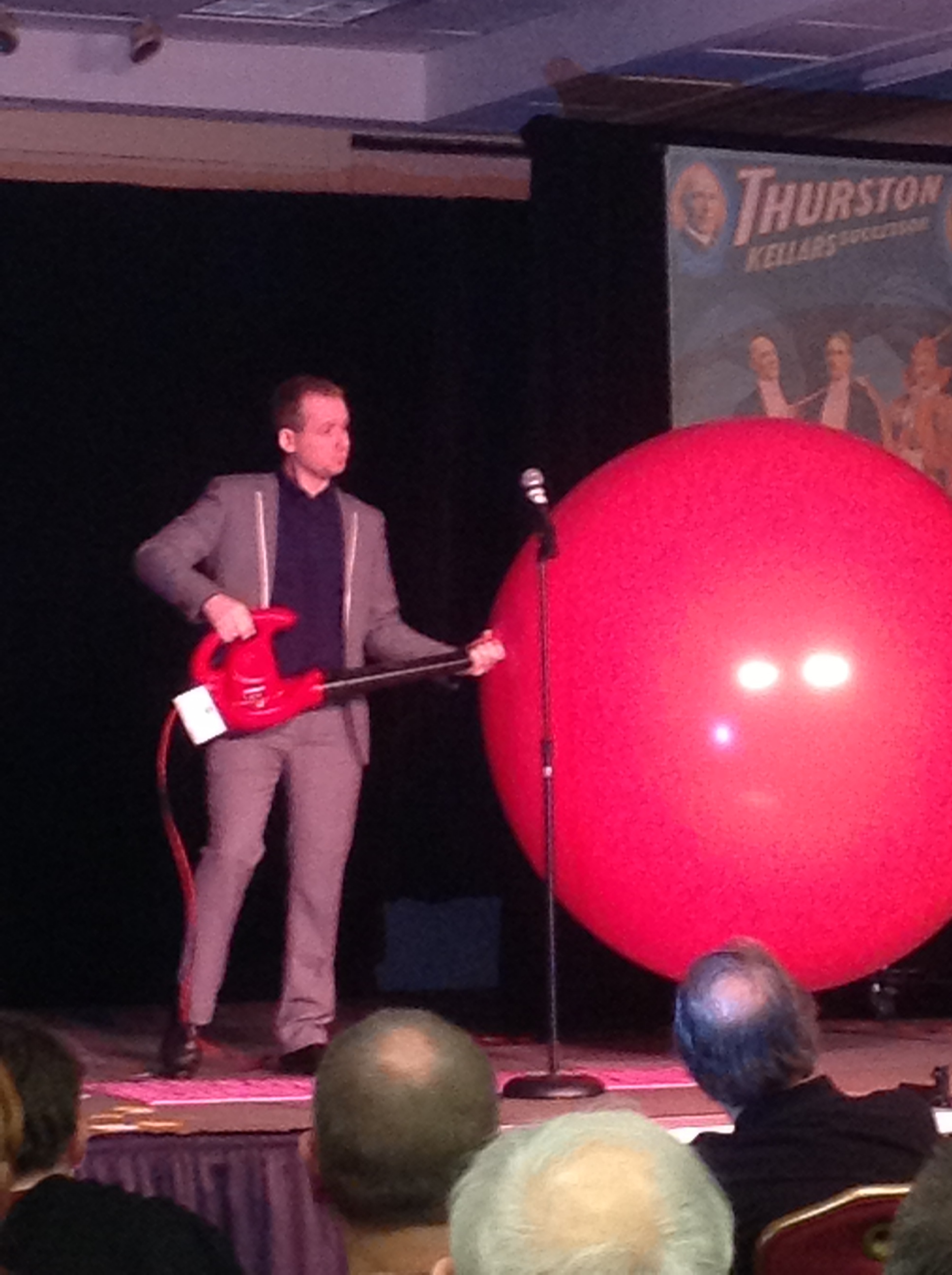 If they are planning on selling tickets for the Saturday night show to more than those who are registered, then I don't know where they will put them. It looks pretty sold out to me already.