Friday morning kicked off with my usual trip to Settler's Restaurant again with Dan Garrett, Soma, Johan Stahl, David Prouty, Joe Turner and others as part of the "Gene (Anderson) Pool". Dan Garrett announced that he had to run to the hospital for some emergency chest surgery but was much better this morning. But we all made it back in time for the second "Teach-a-Trick" session of the convention. This morning's seminar featured Rubber Band Magic and emceed by Mike Powers. Lots of great stufff all crammed into an hour or so of non-stop ideas.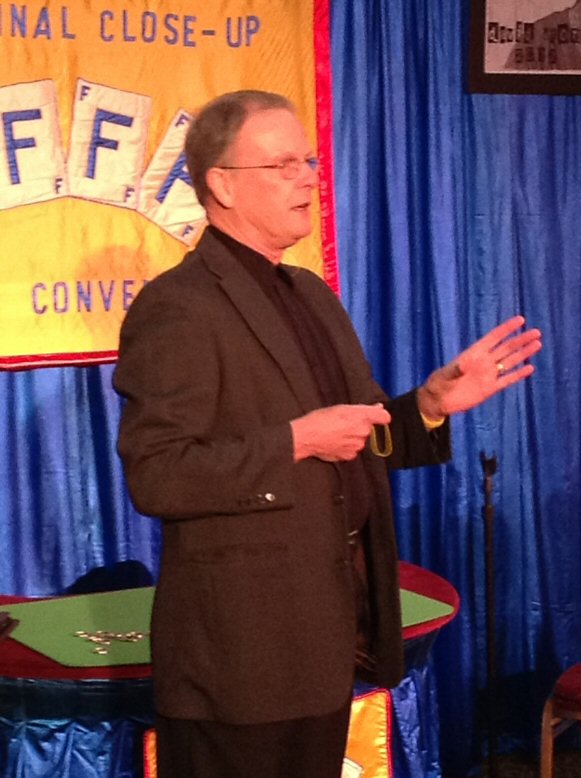 After the workshop, the free beer and sodas were furnished as we dined on hot dogs and pizza. Then it was time for the afternoon lecture by Mathieu Bich. I have seen and heard him lecture before and I knew I didn't want to miss this one. He always has great ideas and commercial routines that are WAY out of the box. He did not disappoint as he presented a tremendous lecture.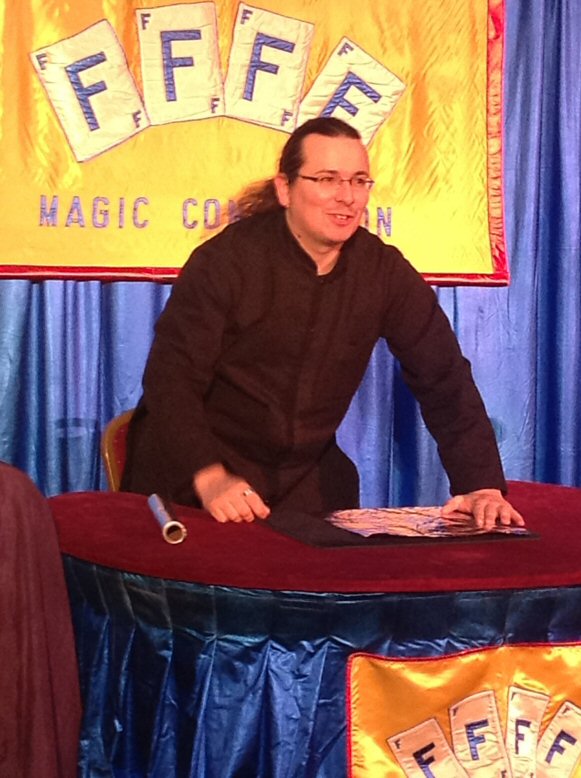 The afternoon then gave way to the first formal show of the day. Joe Turner hosted Friday's Finger Flicking Frolic that featured mostly the performances by first timers who were performing for their Bachelor's Degree in Magic.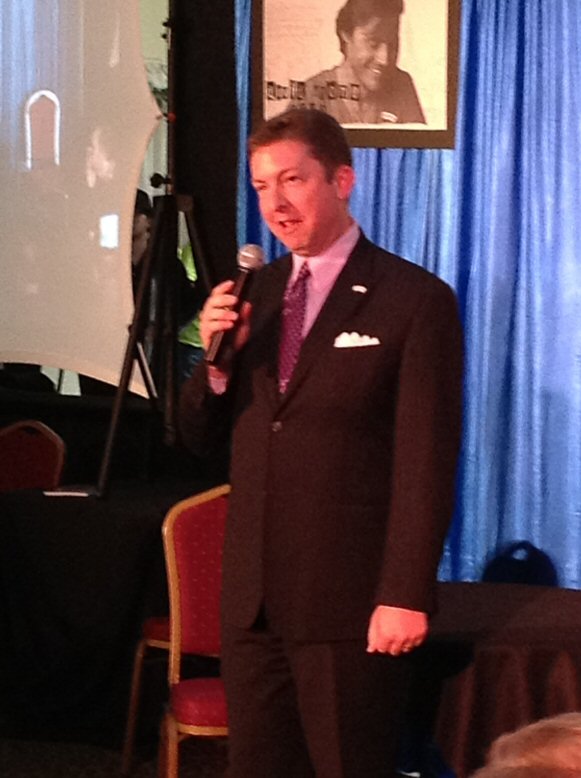 We then were "treated" to the first of two buffet dinners. "Dining" on the hotel food here each year proves that we come for the camaraderie and not the cuisine. I always enjoy breaking bread with brother magicains and getting some time to chat over the table and without cards in our hands for a few minutes.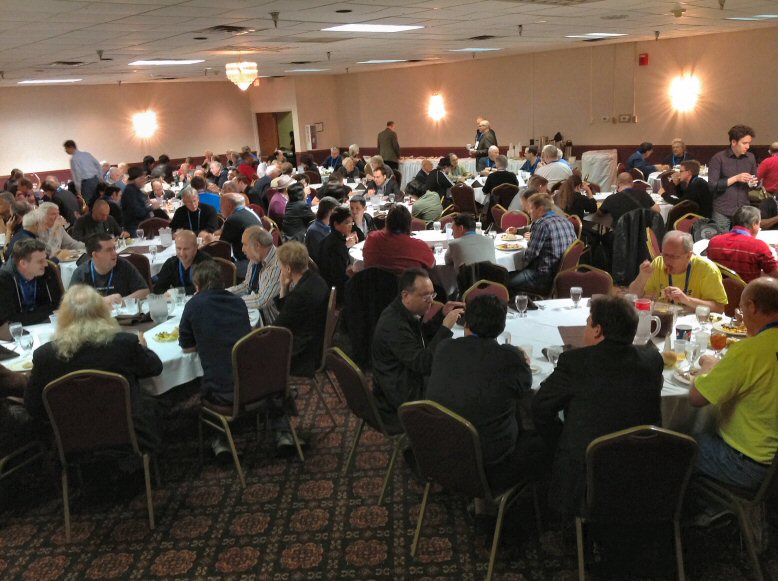 After dinner, some took a quick nap while others jammed for a while in the lobby or sat at the tables to have an extra piece of carrot cake. At least I think it was carrot cake. At 8:00 it was showtime again this time featuring "World Wide Magic Moments" hosted by Meir Yedid.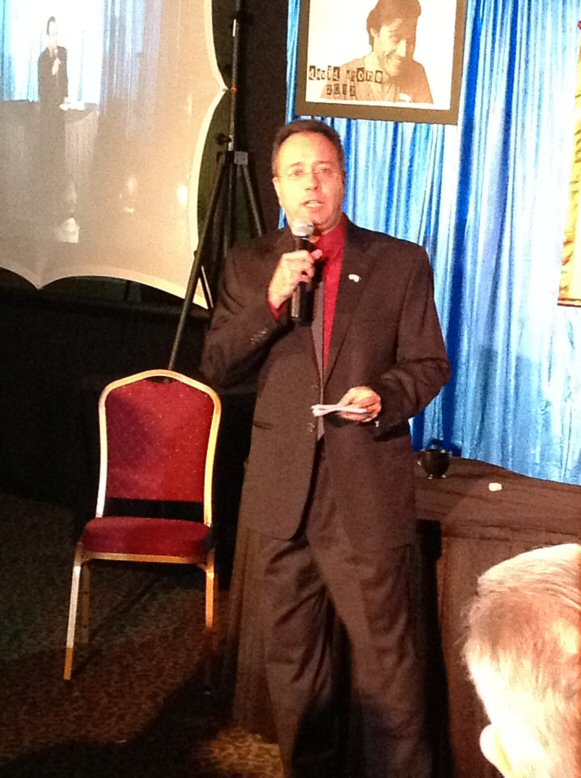 There were many on the bill who were FISM winners and others who will be performing or competing at this year's event in Blackpool. Perhaps we may have even witnessed a performance by someone who will win the gold.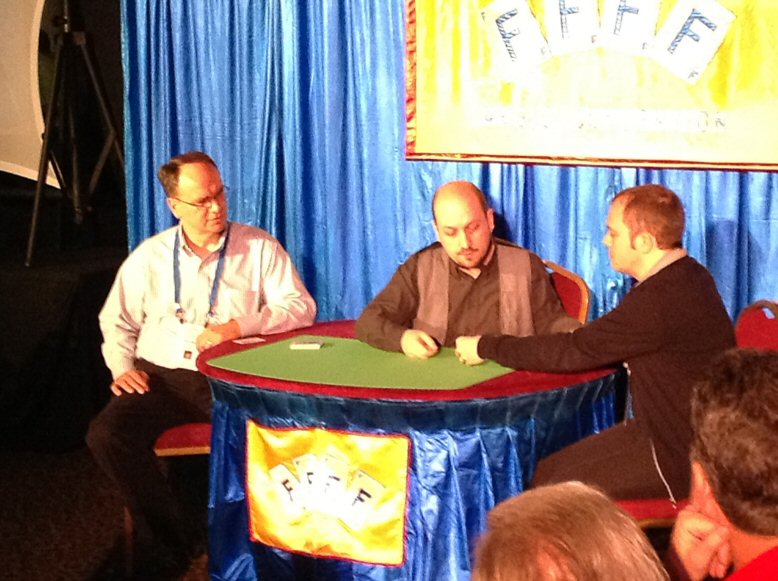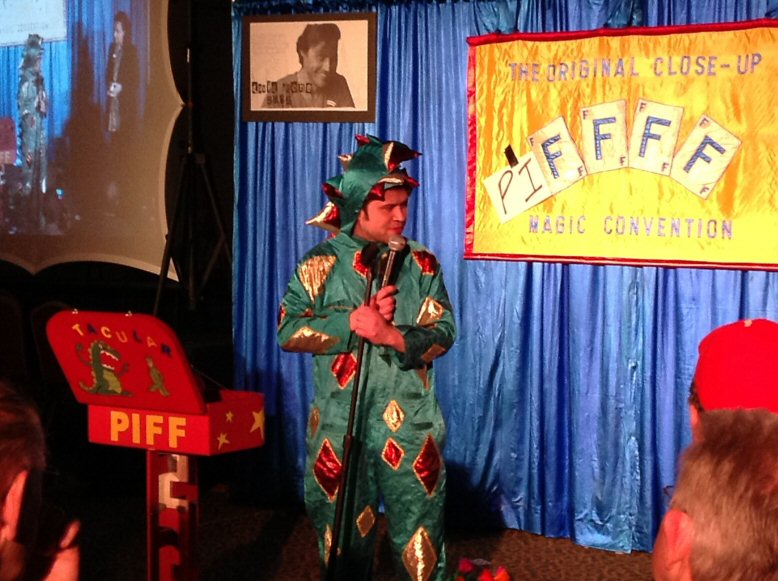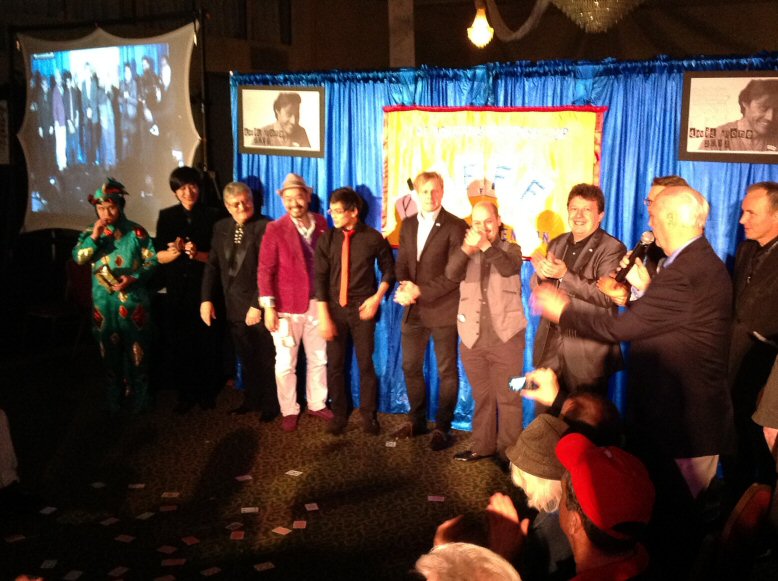 At the conclusion of the show, the evening was not even close to being over. That's the time they roll out the donuts and coffee in the hospitality suite and keep the jam session going until the crack of dawn.