Day two was pretty much a lot of lectures so I didn't get many photos, but Day three provided some great shots. I caught Dani DaOrtiz and Christian Engbloom holding court at their booth with a horde of magicians packed around just to watch Dani work.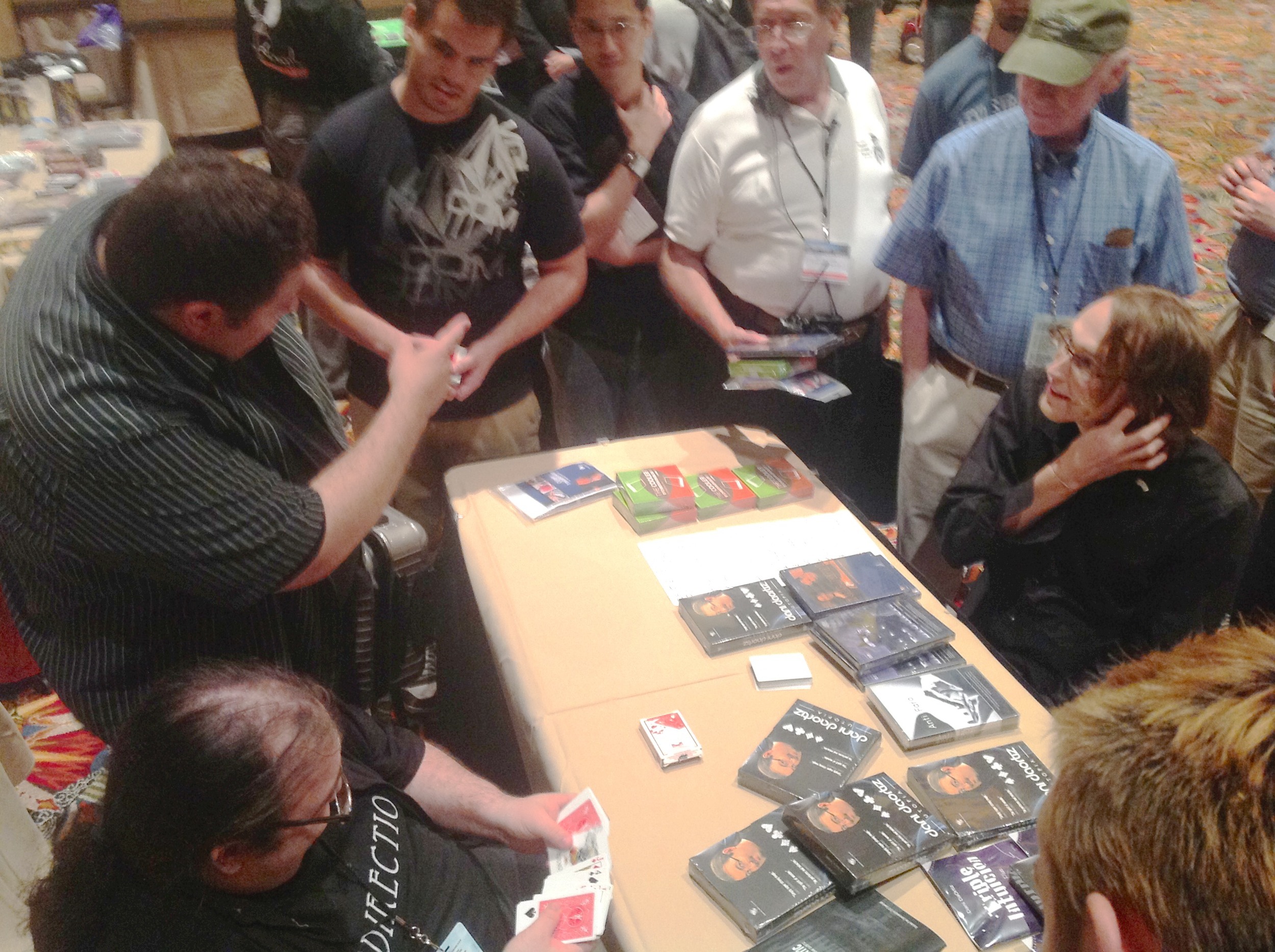 The professsional close-up show was a real treat and as good or better of a line-up of performers that I have ever seen at a convention: Eric Jones, Chad Long, Mark Mason, Christian Engbloom, Paul Wilson and Chris Korn.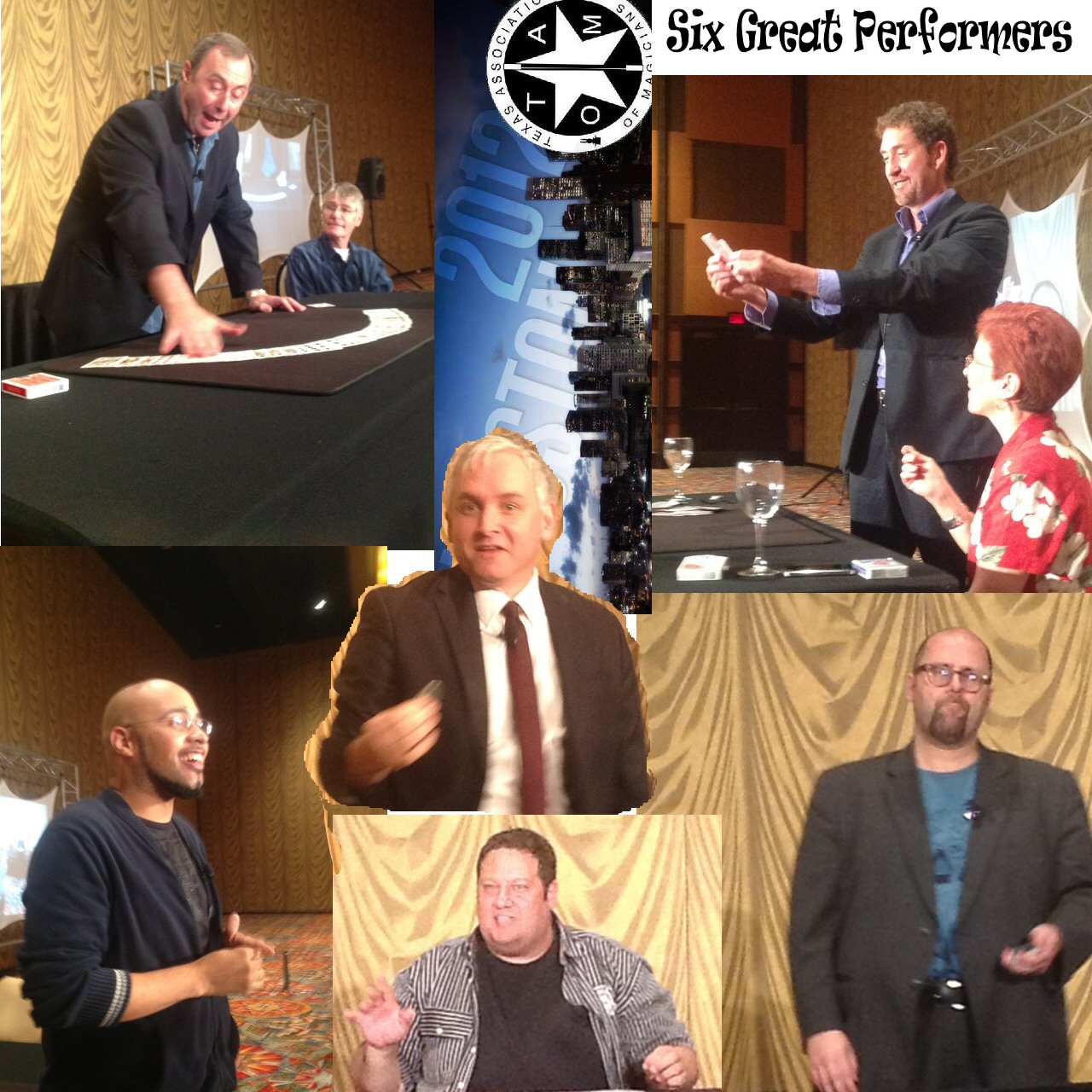 Mark Mason and Chad Long received standing ovations. This picutre below was Chad's.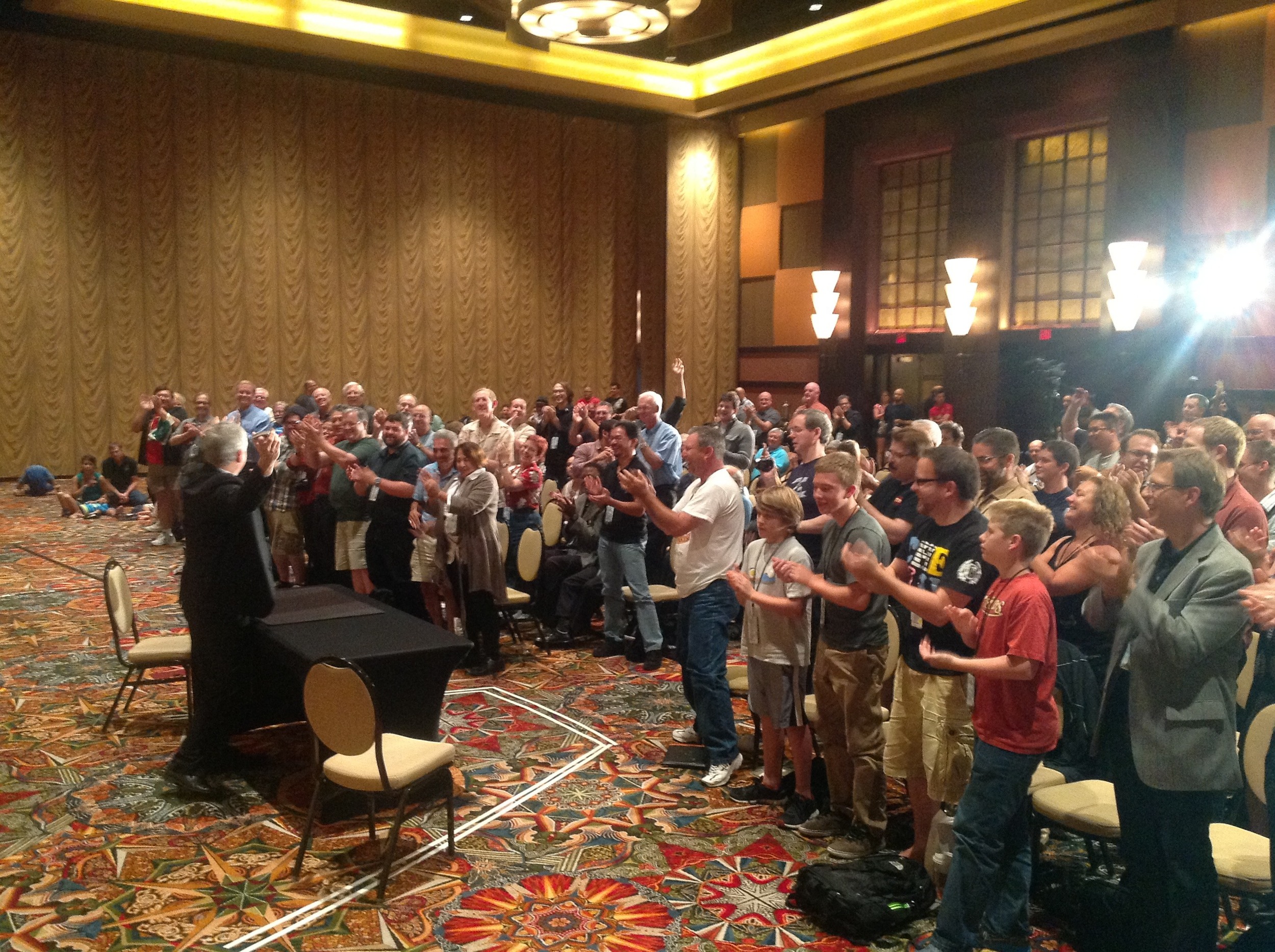 The T.A.O.M. convention was not the only convention going on in the Hilton Americas Hotel over the Labor Day weekend. The Miss Texas pageant was also happening on one of the other floors. PJ Campagna hosted one of the rooms for the Professional Close-Up Shows. She and Joy Miller gave us a funny moment during a break in the close-up action.
The late night lectures after the evening stage show started off with Michael Weber who gave us several clever ideas for both close-up and stage plus some cool mentalism tricks, too.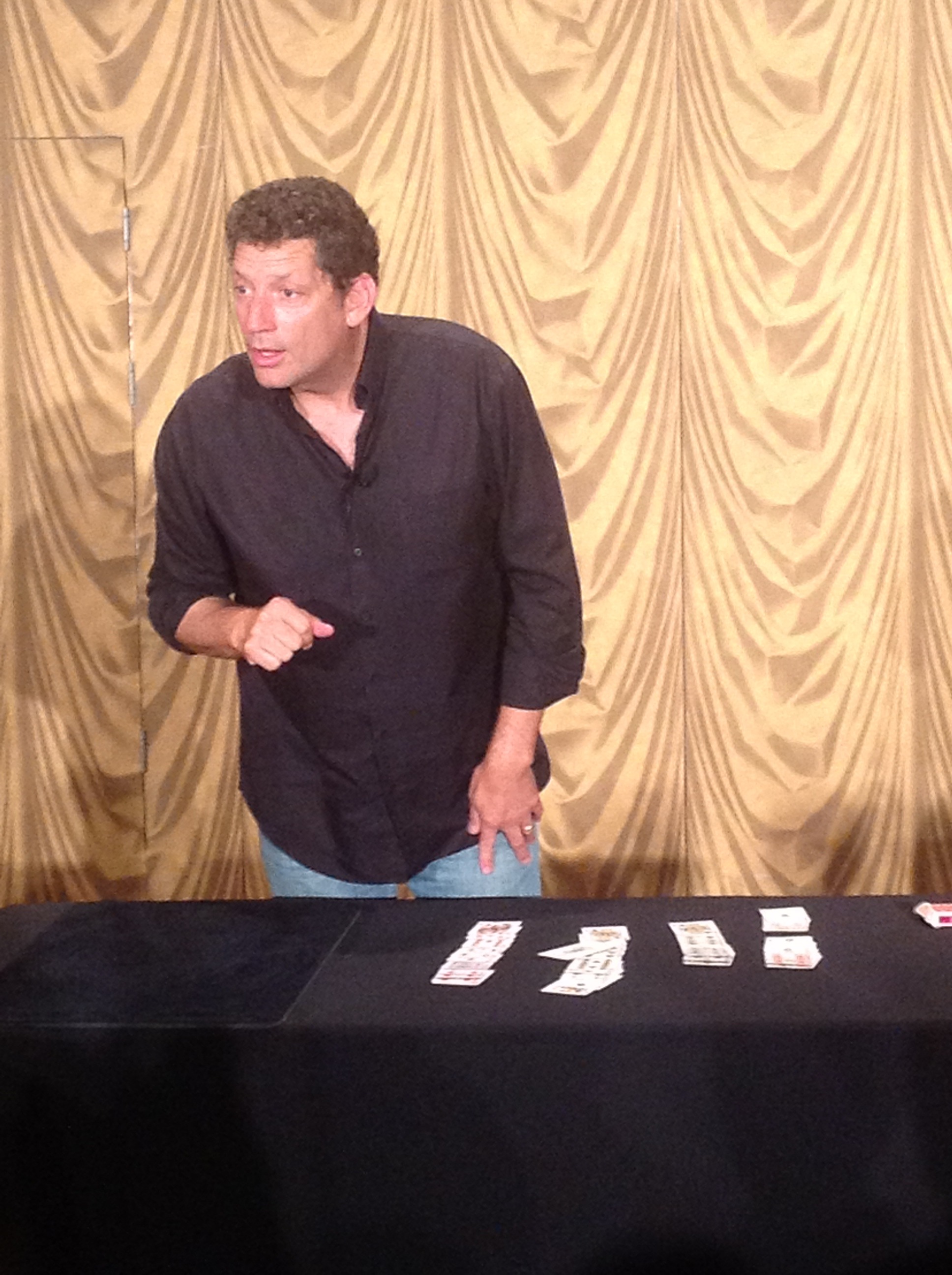 The "Fat Brothers", Christian Engbloom and Dani DaOrtiz gave us a late night (really, it was early morning) tag team lecture on card conjuring.