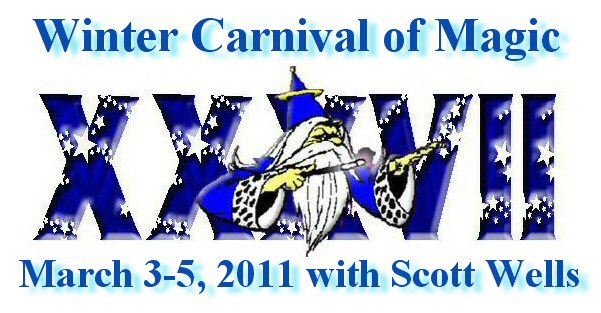 During late winter of 2011 (March 3-5) in the vacation resort community of Pigeon Forge, Tennessee, organizers presented the 37th annual edition of The Winter Carnival of Magic to a burgeoning group of nearly 250 magicians. This is not your typical convention. WCM schedules many different programs, shows, parties, and well...just about everything including a final night pizza party. For one thing, this is held in the Country Tonight theatre complete with a full stage and professional sound and light with people who know how to use them. The dealers set up in the lobby so everything is pretty much self-contained. The hosting hotel is just a 100 yard walk down the hill from the theatre. It is kind of like Brigadoon that appears overnight but in a twinkle of the eye, is gone and remains as just a fond memory.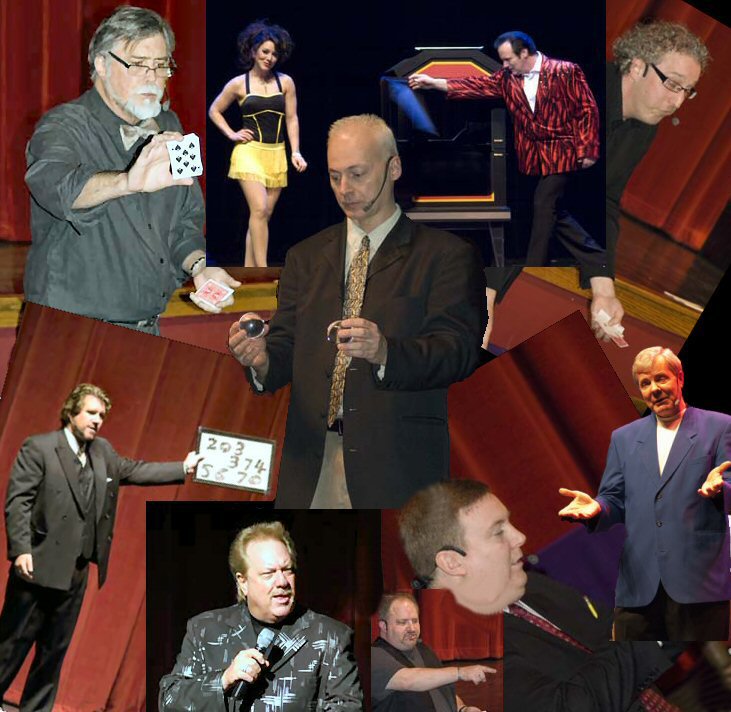 This year seemed to be the Year of the Lectures that included Troy Hooser, Carroll Baker, Aldo & Rachel Colombini, Ricky Boone, TJ Shimeld, Tom Craven, Banachek, Scott Wells, David Acer and Sandy Marshall plus close-up performances by Carroll Baker, David Acer, Rick Merrill and Doc Eason plus a workshop by Kozmo.
Elsewhere here on The Magic Word I posted the last of the "Lost Episodes" that I recorded for (but never aired on) another podcast. Since it is winter, now would be the perfect time to get a nice cup of hot cocoa and listen to the sounds of the Winter Carnival of Magic. I hope it will get you excited about registering for next year's event so you don't miss the fun.
For more information and pictures from the convention plus registration for the 2012 convention, please visit: http://wintercarnivalofmagic.com/