Finishing the second day, Colin McLeod gave the last lecture for the day before the evening show. Colin always has commercial mentalism and his lectures are thorough, fun and creative. I think I bought (and will use) his complete lecture package.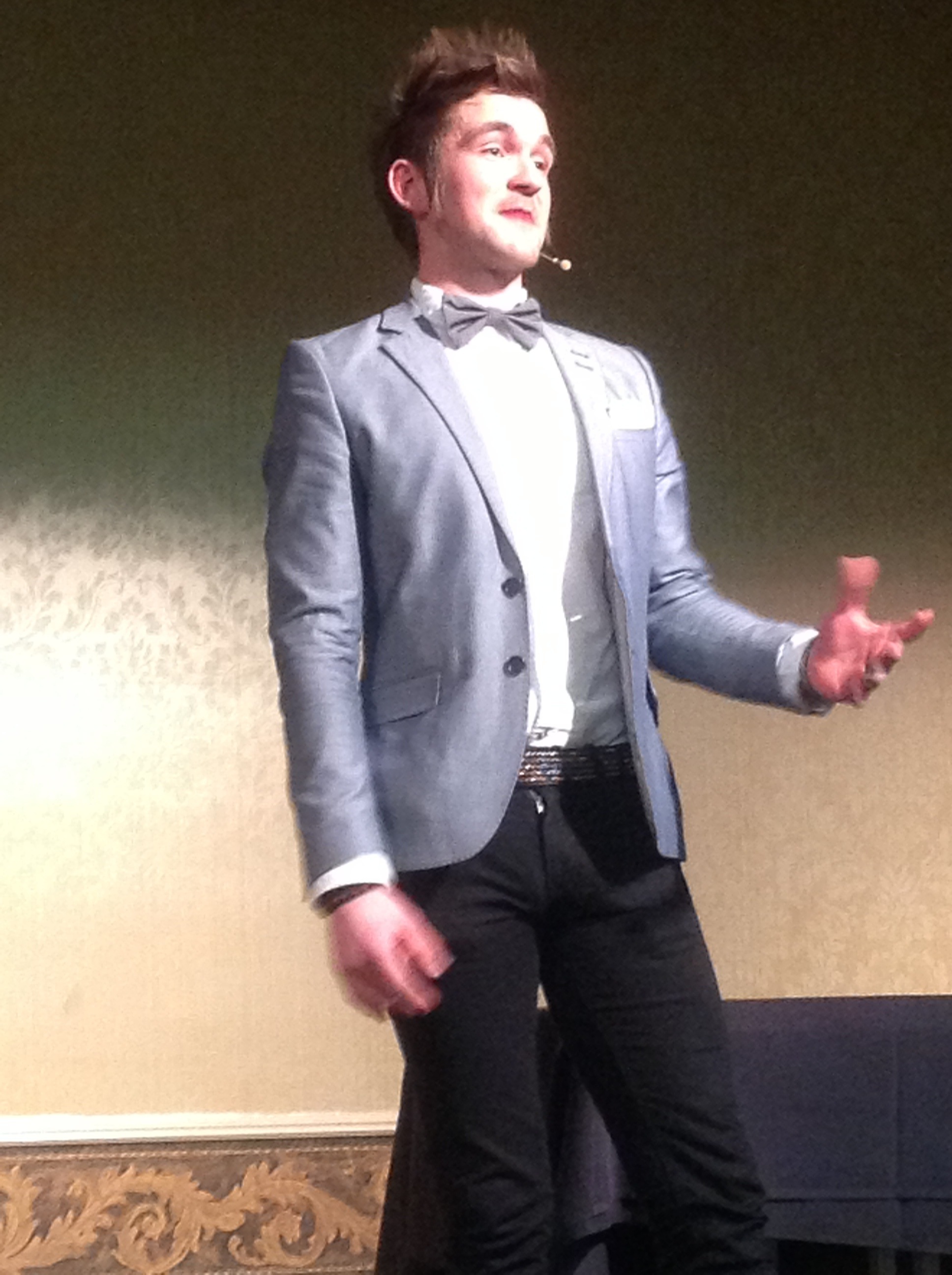 Later that evening, Kenton Knepper was one of the featured performers on the "1st Masters of Mentalism" show. His lecture opened the second day and included material that is unique to him but sparks creative thought in all of us. He talked about loving your audience and having them love you.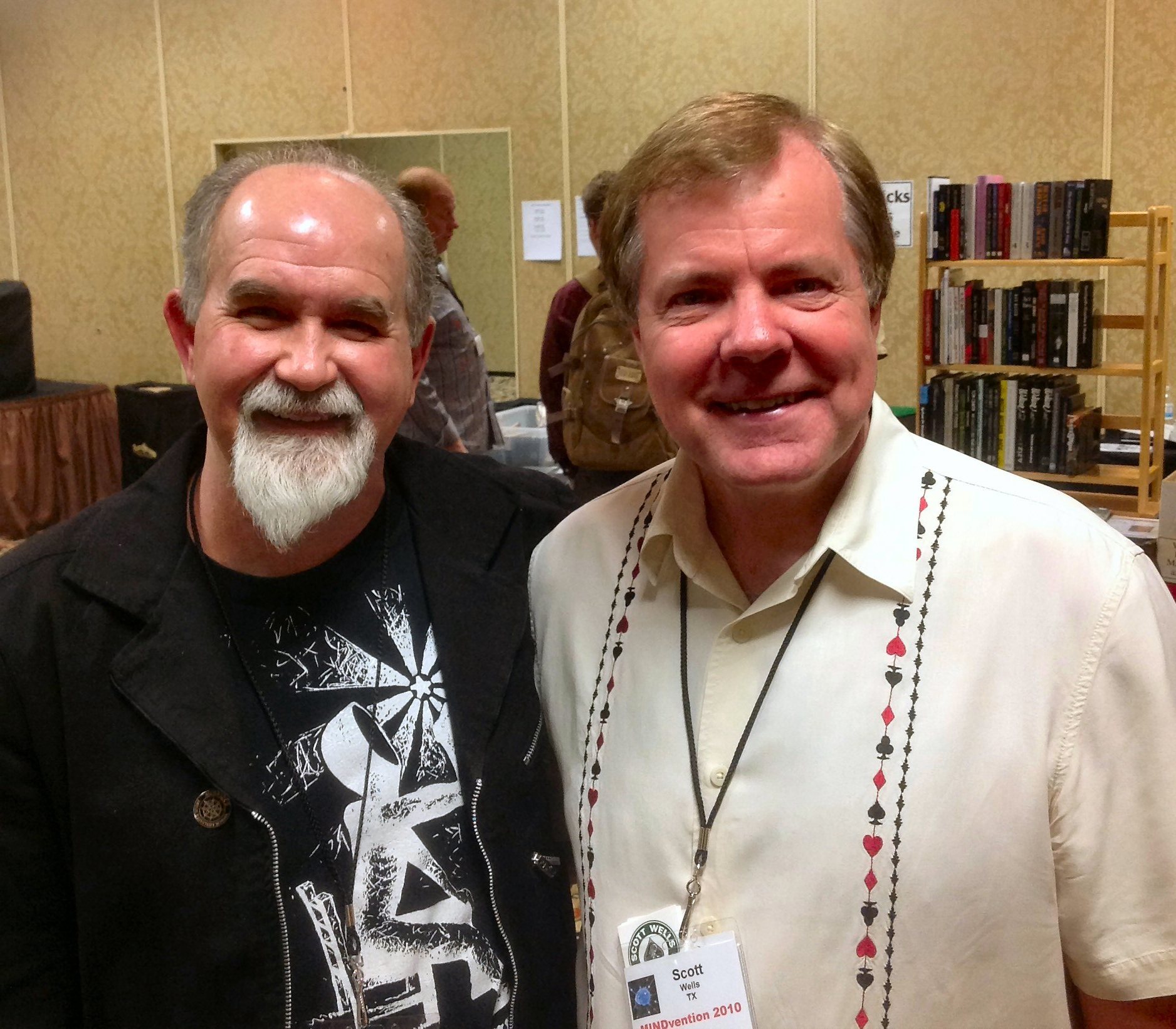 Eugene Burger was in town for the Master Class for Mentalism that will follow the MINDvention. It will feature Ross Johnson, Eugene, Jeff McBride and Lawrence Haas. Which is why, in part, that Eugene came to introduce Larry Haas' lecture.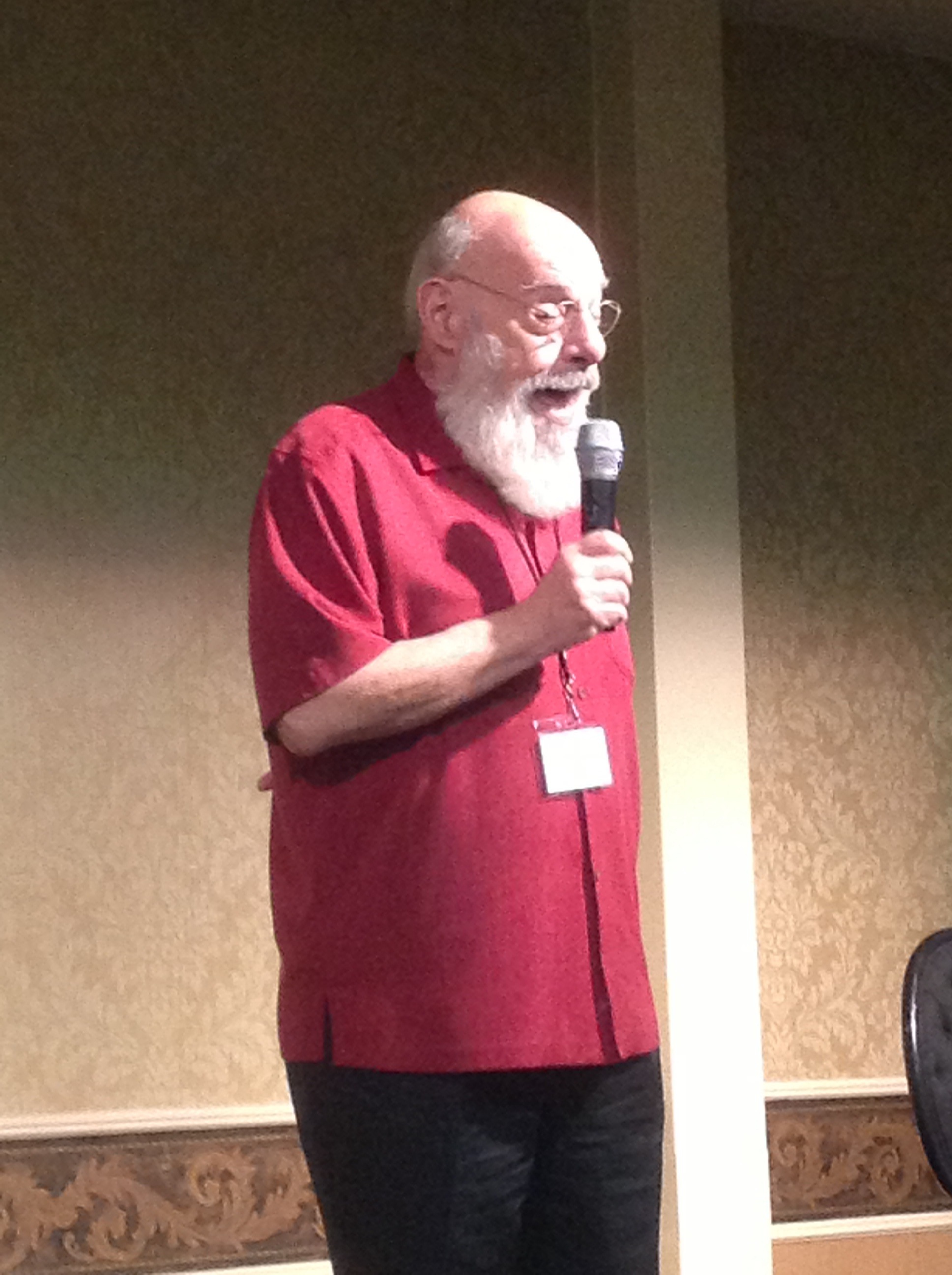 Lawrence Haas' lecture was another thought provoking talk. It was more than a lecture but more of a collegiate class on deep thinking about your own performance. Larry was one of the performers on the "1st Masters of Mentalism" show on Day Two. His performance style gave me pause to consider his character. I think you would get a clear picture of him if you could imagine Eugene Burger and Kreskin having a "love child".
Ross Johnon followed Larry with a lecture tribute to Al Koran. It was a fascinating study and history of one of the titans in mentalism. Ross finished his lecture with a ten miute blindfold act that killed. Well done, Ross! I am so thrilled to have seen his performance.
A big "thank you" goes out to co-roducers of the MINDvention, Robert Allen and Danny Archer and all the guys behind the scenes who make everything fun and run smoothly. Thanks, guys and we look forward to next year's tenth.