The first official day always begins at Settler's Restaurant for us sitting around the table led by Gene Anderson who methodically asks each of us to tell the highlights of our year since we last dined together. We also love the 2-2-2 breakfast deal for $4.99 (2 eggs, 2 pancakes, 2 strips of bacon with hash browns).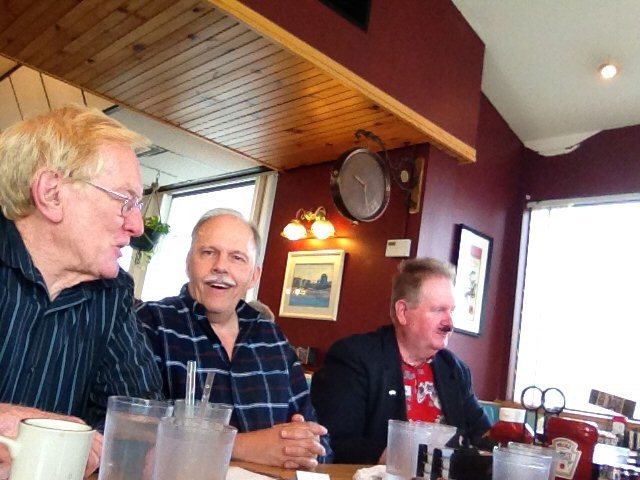 Marc Desouza and I did a little "dueling podcasts" as he simultaneously recorded our session and he turned the tables on me asking what "my" magic word is. Marc will submit his reports to a "competing" podcast at
www.MagicOnTheSide.com
Can we really have too many magic podcasts? I don't think so.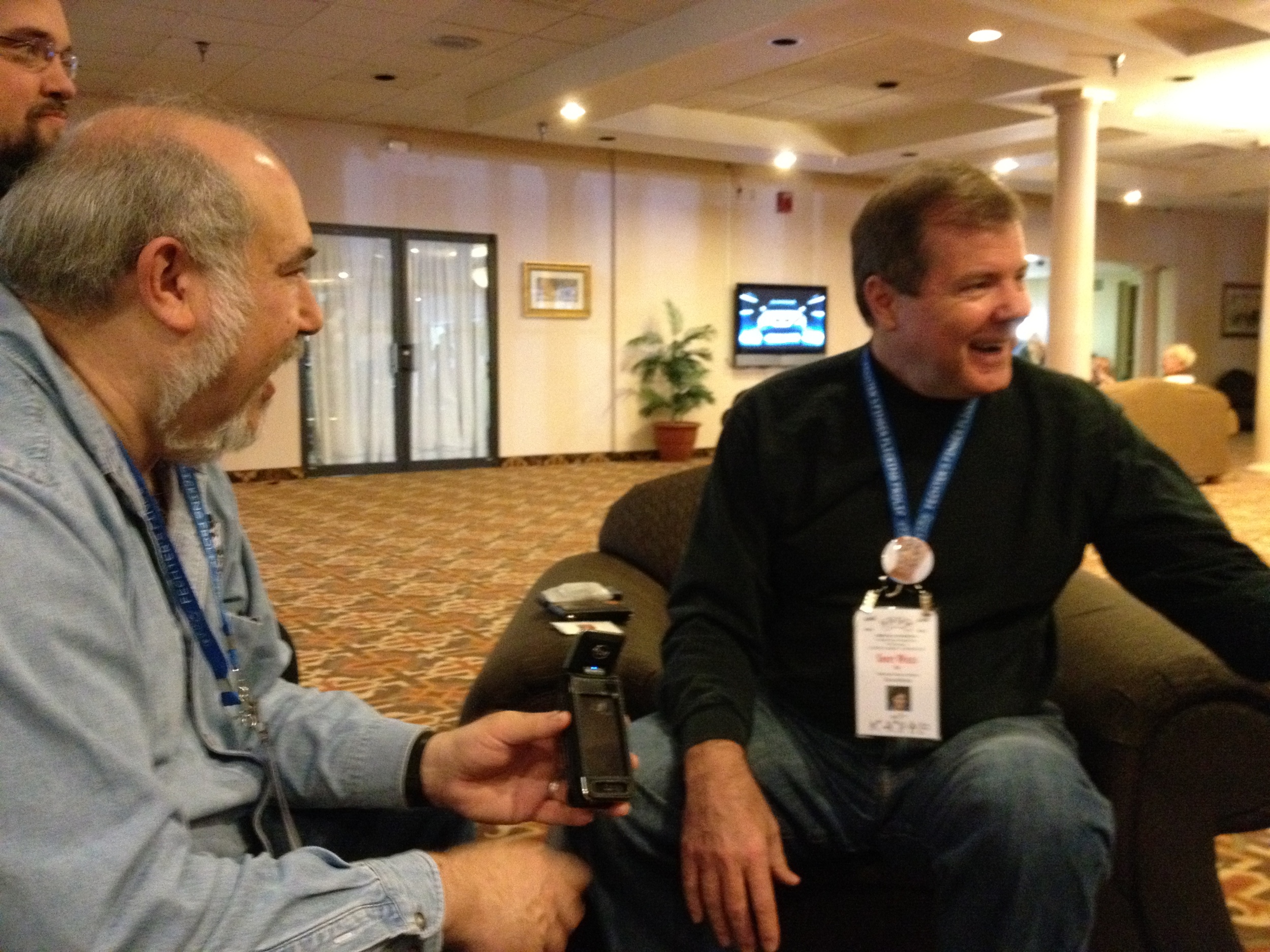 Lots of guys were sessioning in the lobby, on the chairs, on the floor...just wherever there was room.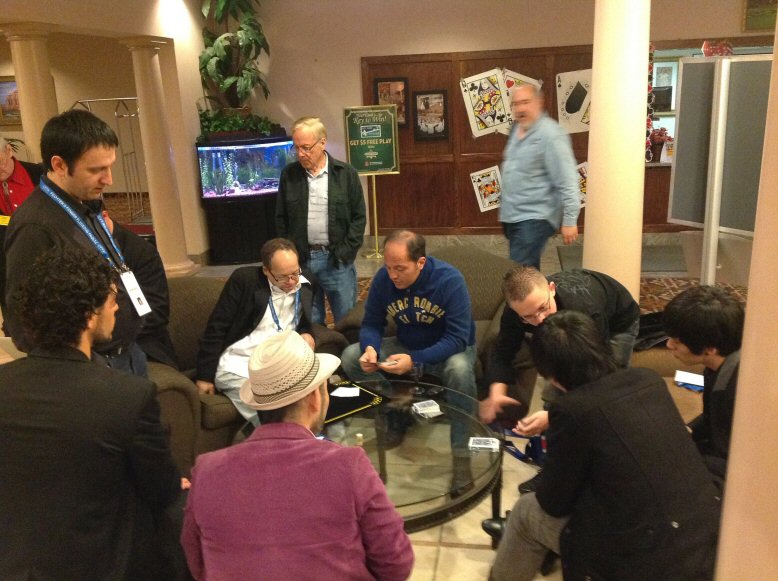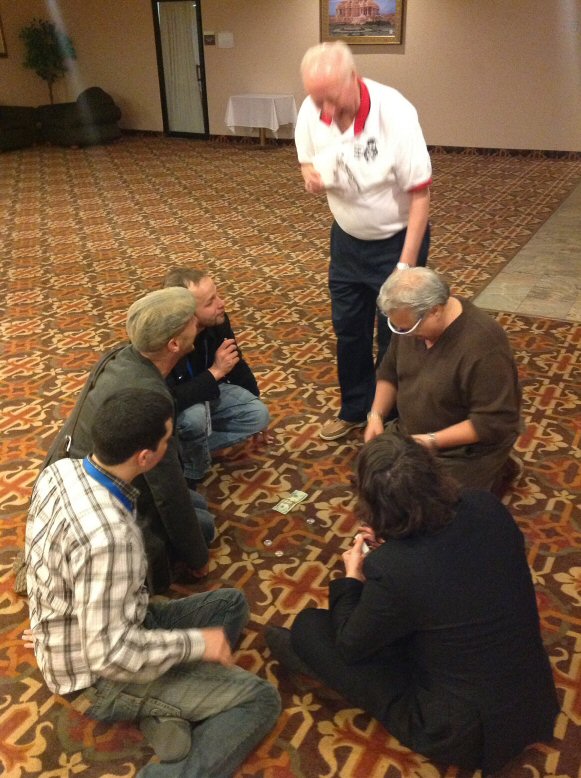 John van der Put from England led off the official day with the morning lecture. He regaled us with funny stories about the development of his "Piff the Magic Dragon" character.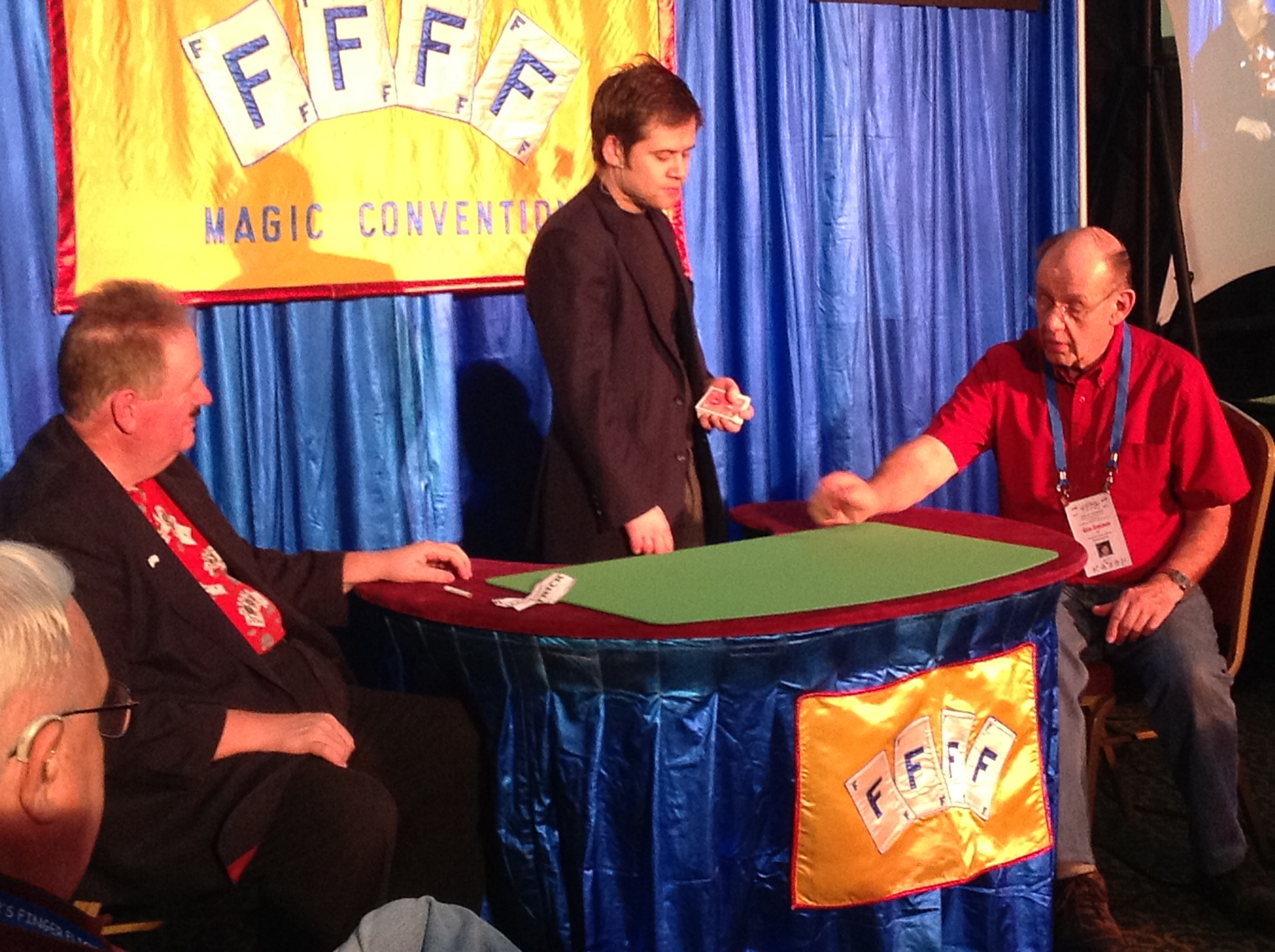 Steve Beam conducted the "Teach-a-Trick" session that included several guys teaching some really great ideas including Scott Robinson's great "Card Thru Dollar Bill".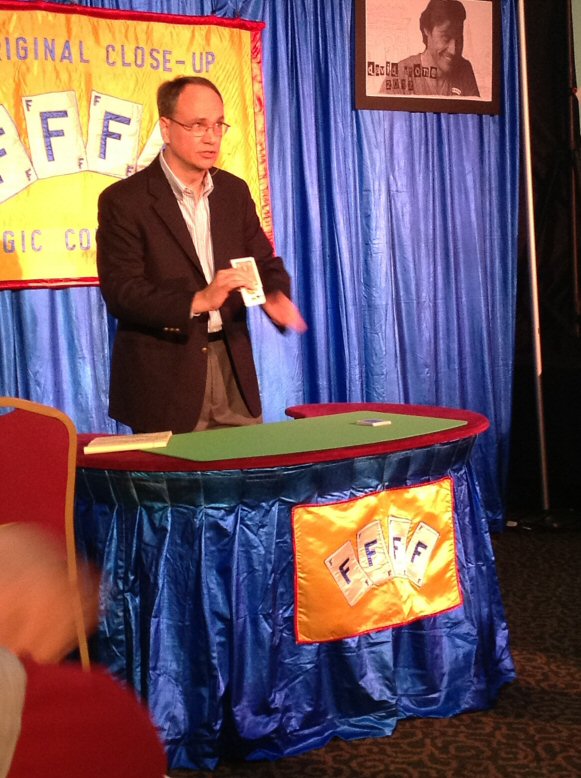 Matt Episcopo followed as the emcee of the first Mini World Show that was a real knock-out.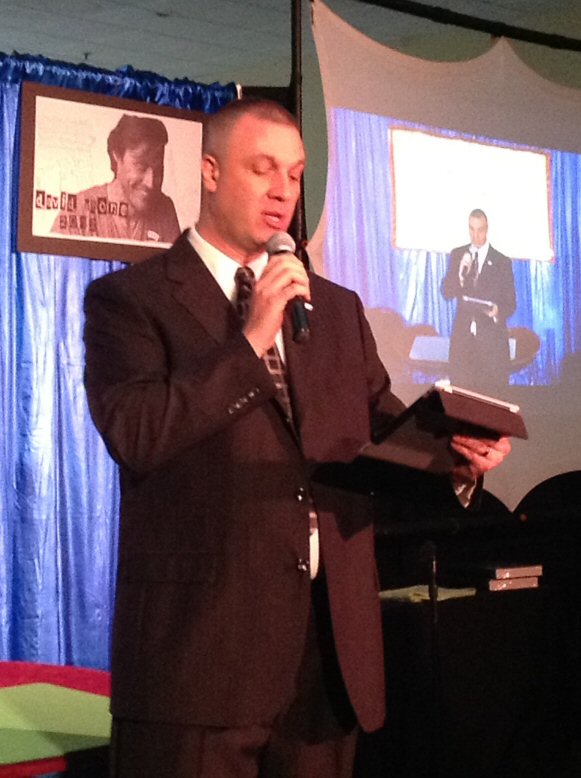 Gary Morton emceed the 4F Kickoff Show that included several veteran "4F"ers going for their Masters and Doctorate degrees in magic.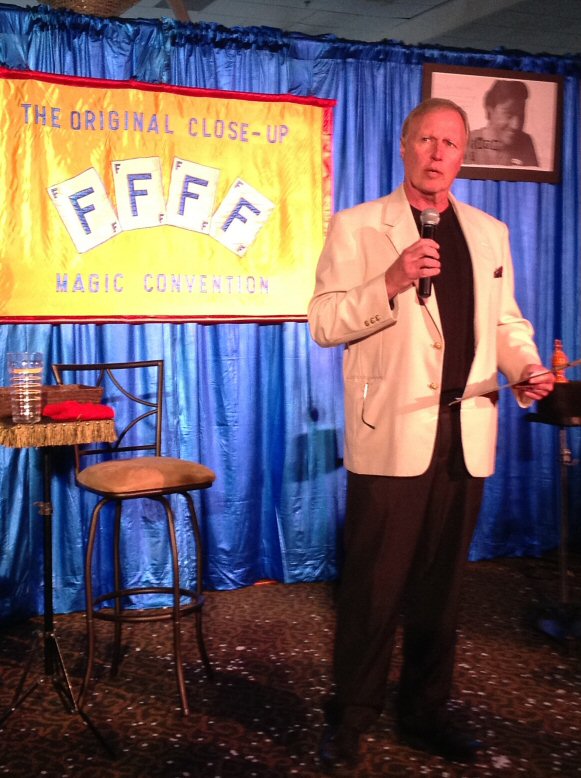 After another fine dinner at Alex's down the street (great garlic ribs, by the way, and a fairly passable vodka martini), it was time for a lecture by the Guest of Honor, David Stone. To begin, he was swarmed by the French contingent (and a few others) wearing "I Hate David Stone" T-shirts (thanks, Pattrick Przysiecki at
www.PattricksMagic.com
for printing and donating the shirts).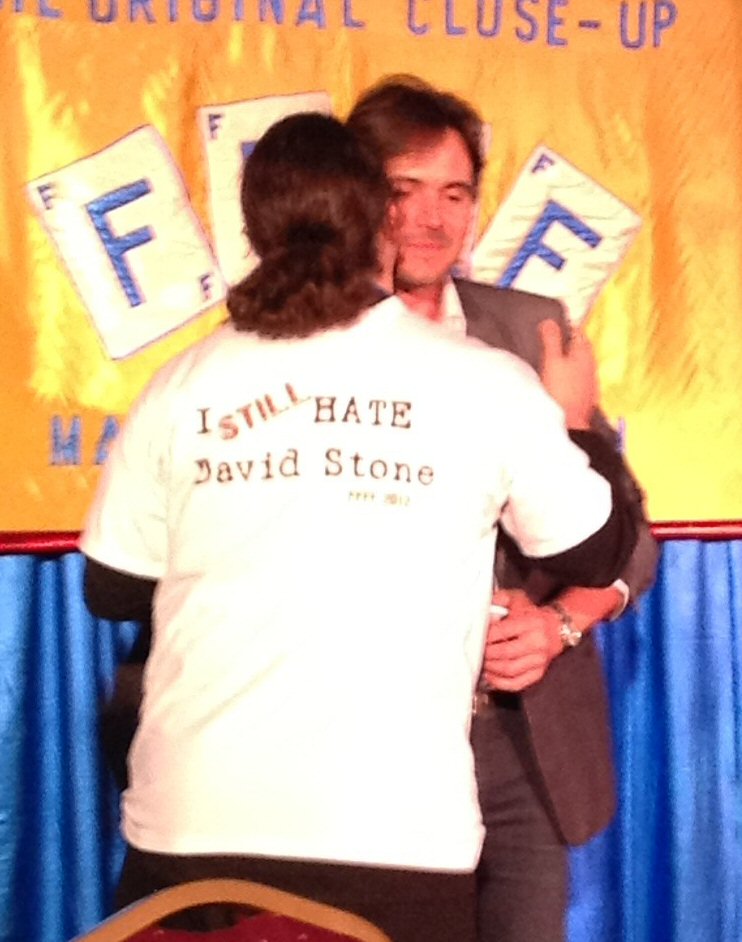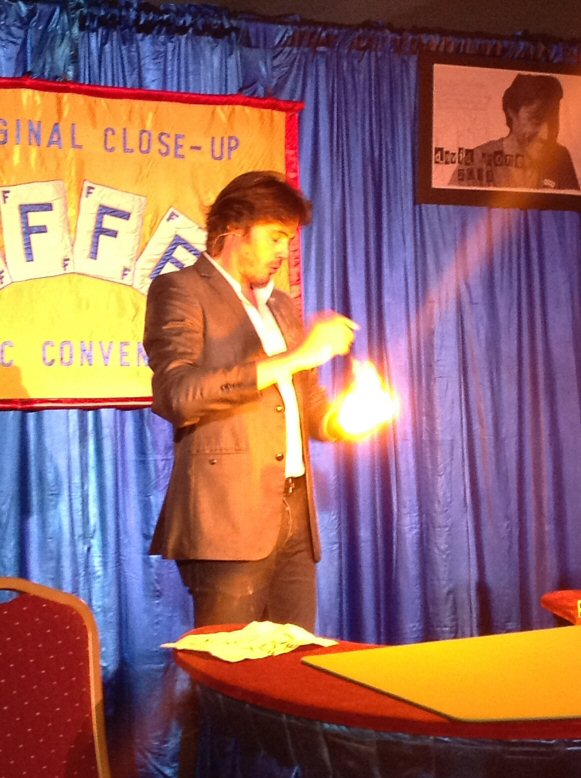 Following his fabulous lecture, I was quite a few dollars poorer but more magically enriched. Soma from Hungary next lectured on the importance of music in your show. My camera battery was charging so I didn't get any pictures. But soon it was time for the hospitality room, donuts, coffee and late night (early morning) sessioning.