The anniversary of Houdini's death finally arrived and so did many Houdini-ites, paranormal investigators, skeptics and believers who converged in Fort Worth for the "Official" Houdini Seance on October 31, 2012. The Seance is typically reserved for a few friends who gather from across the country. But this year for the first time in a long time it was opened to the public. When the word went out, people came from coast to coast to be a part of this historic occasion.
The Commandry Room of the Ft. Worth Masonic Center hosted the seance which was the perfect creepy venue. Built in the early 1930's, this historic Ft. Worth building has many of its own ghost stories to tell. But it was just one spirit that we sought on Halloween night...Harry Houdini.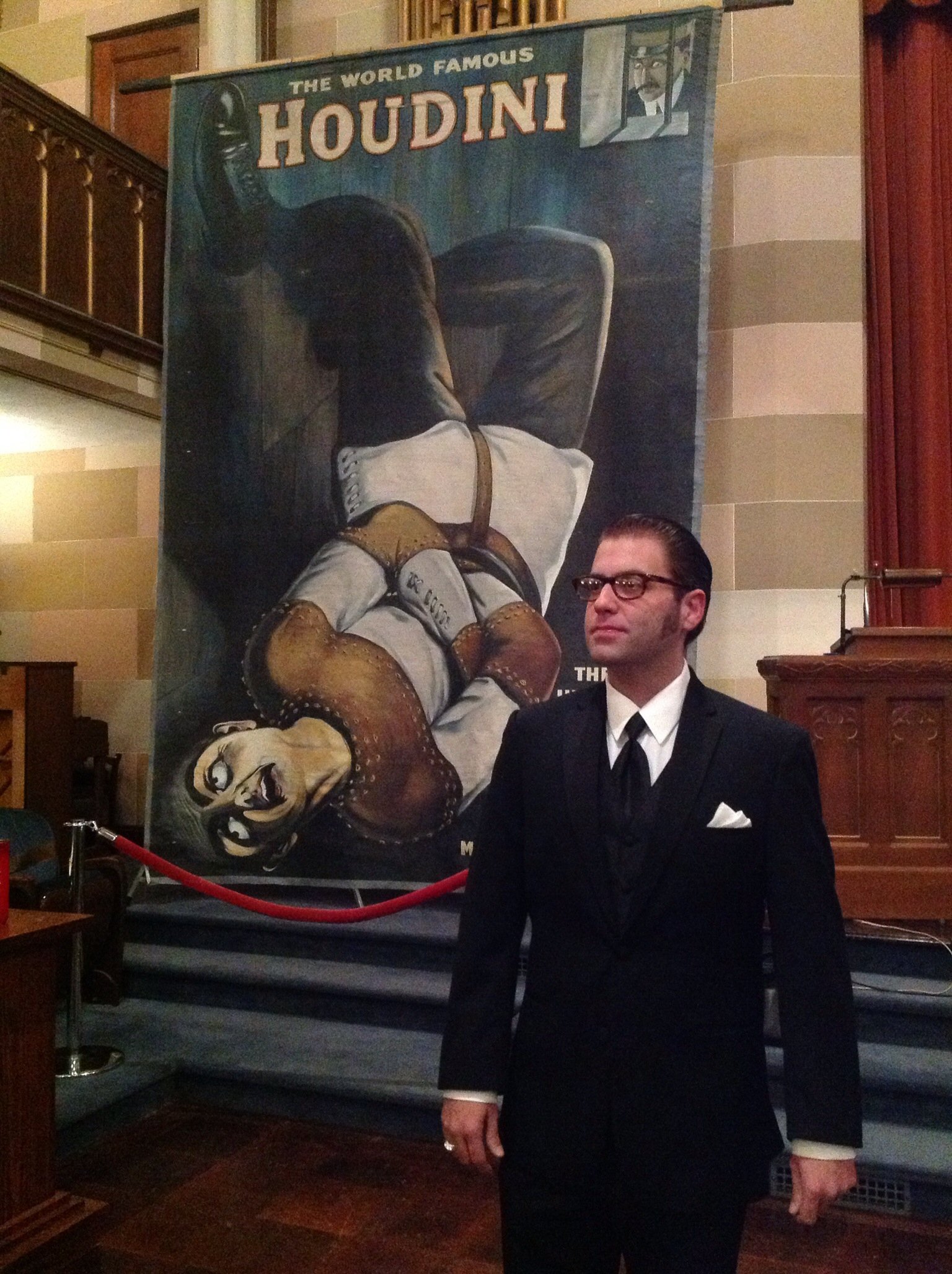 Ash Adams served as the Master of Ceremonies for the Houdini Seance.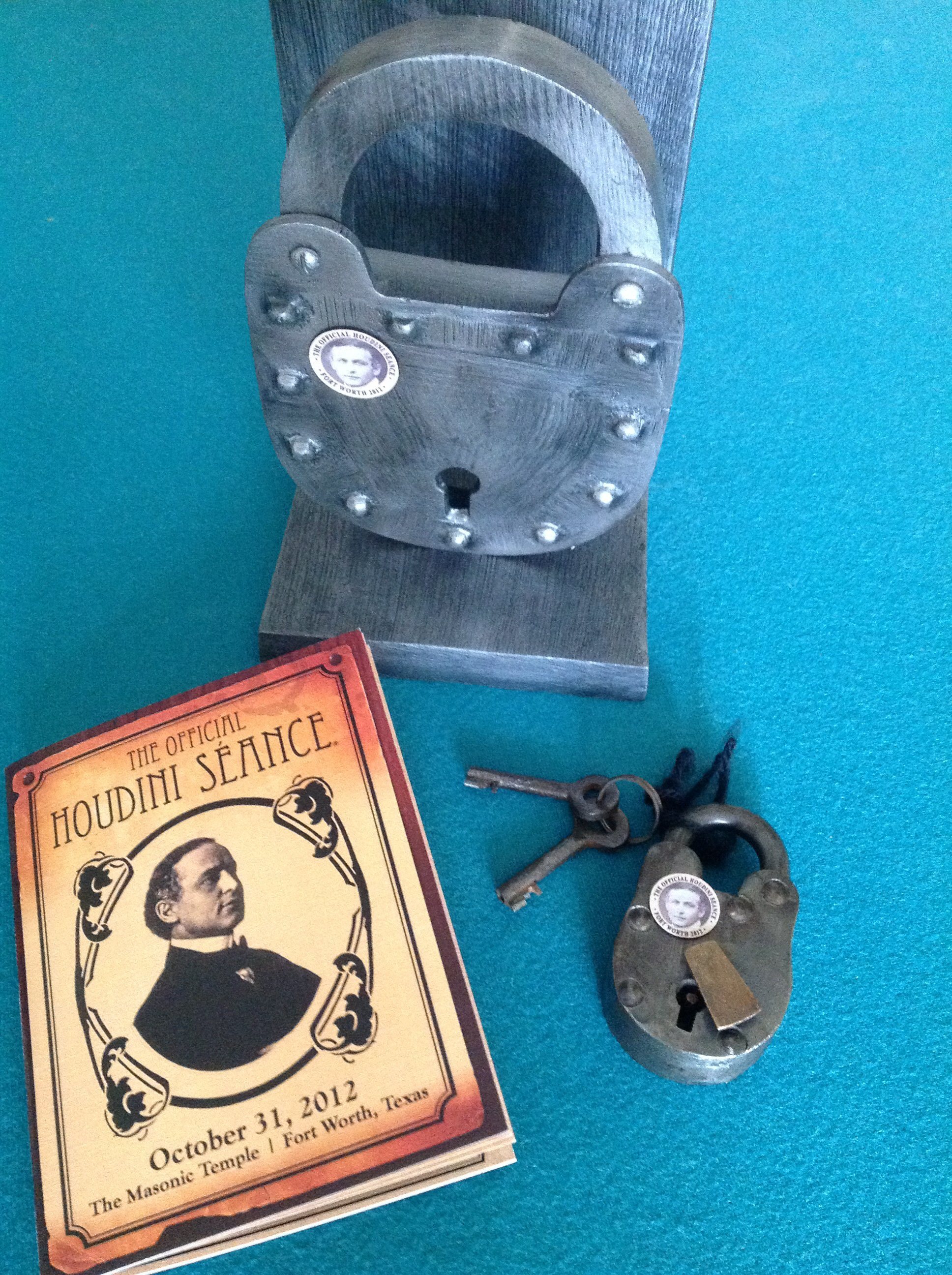 All attendees received a special printed program and collectible 3 1/2" custom made padlock embossed with a logo commemorating the seance. Those paying for the higher prices VIP seats also received a pair of metal bookends of a padlock also emblazoned with the embossed logo.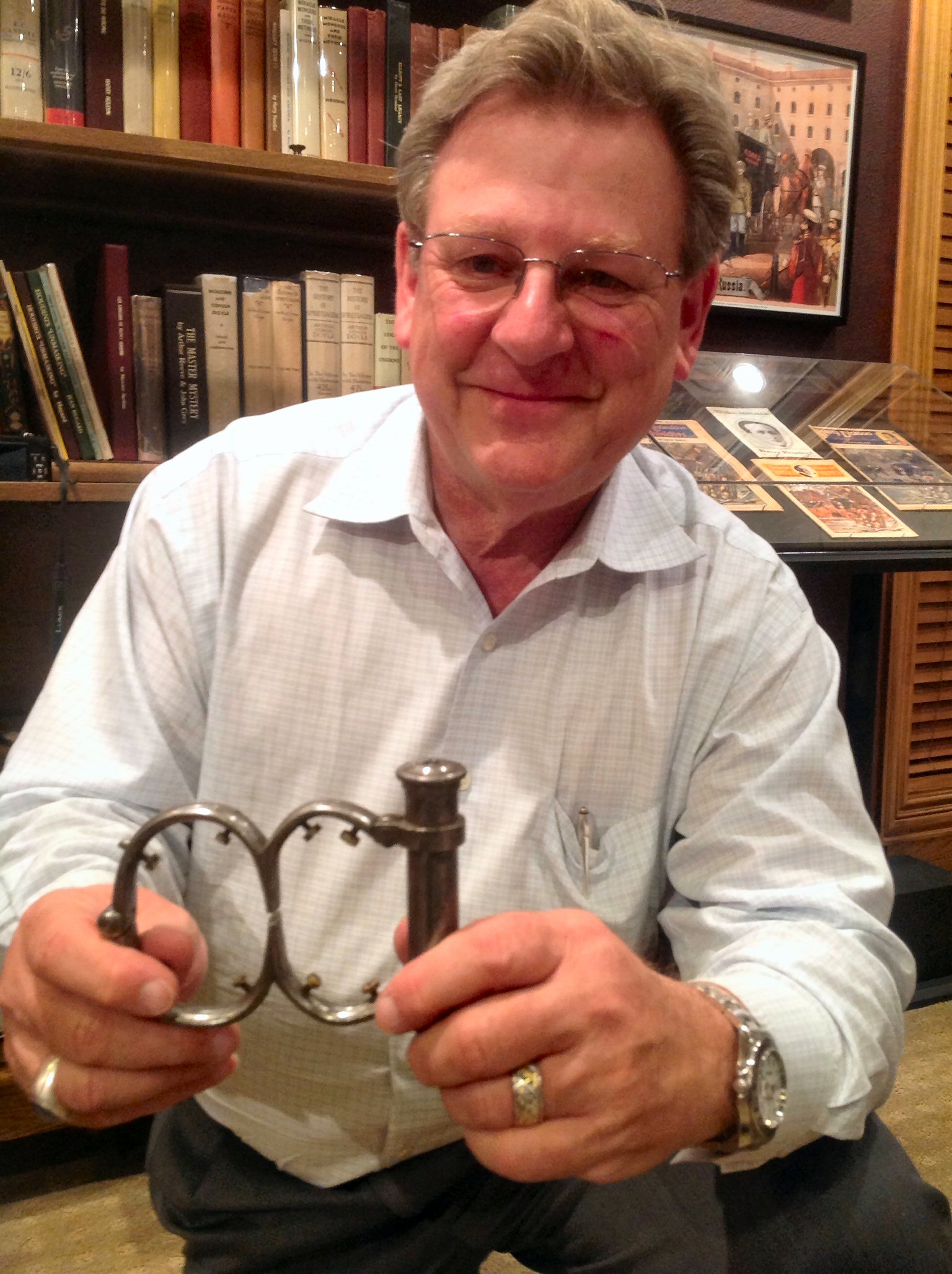 Bill Radner brought the historic "Seance Cuffs"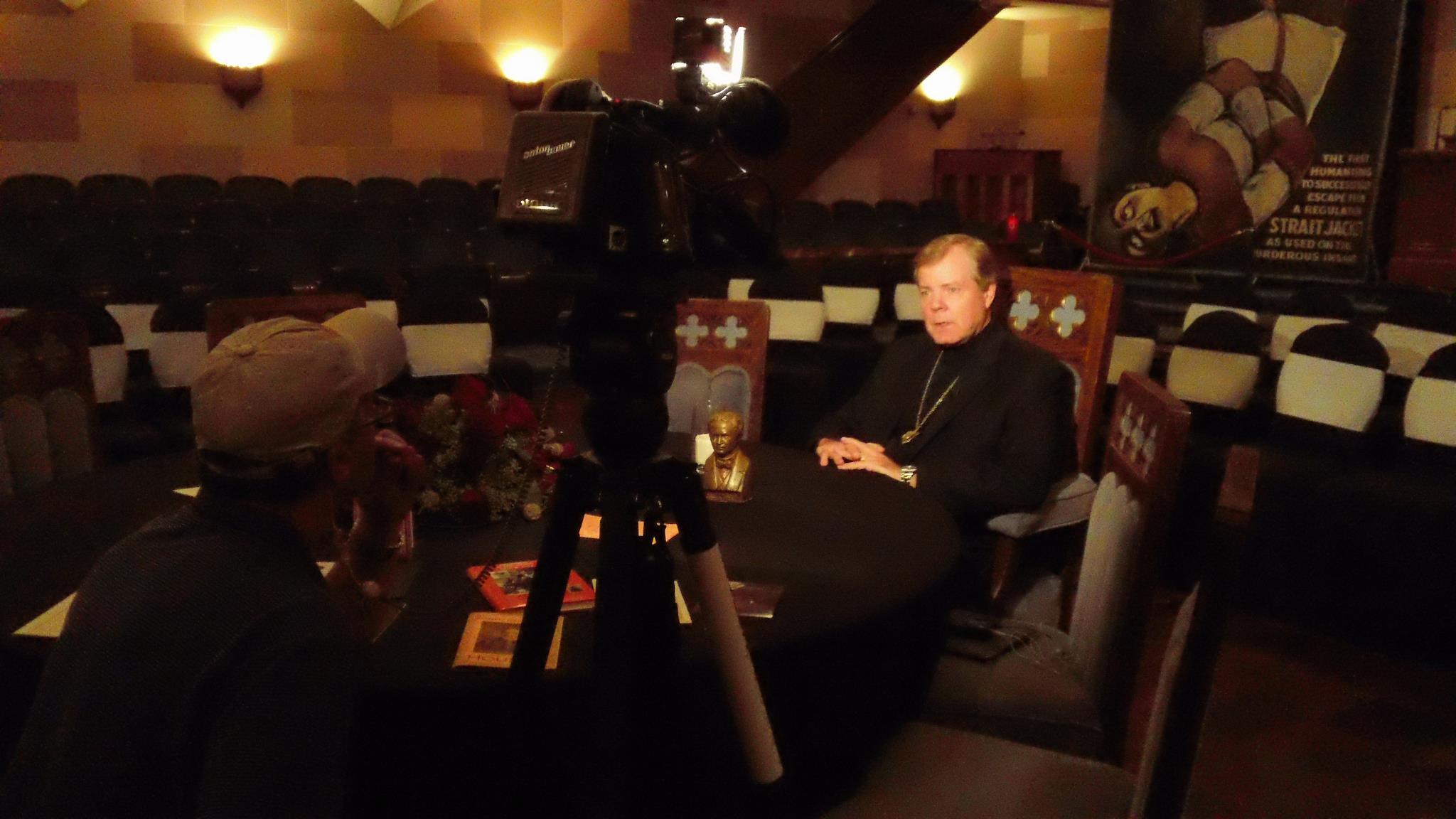 Scott Wells (Medium for the seance) being interviewed for one of the many television reports.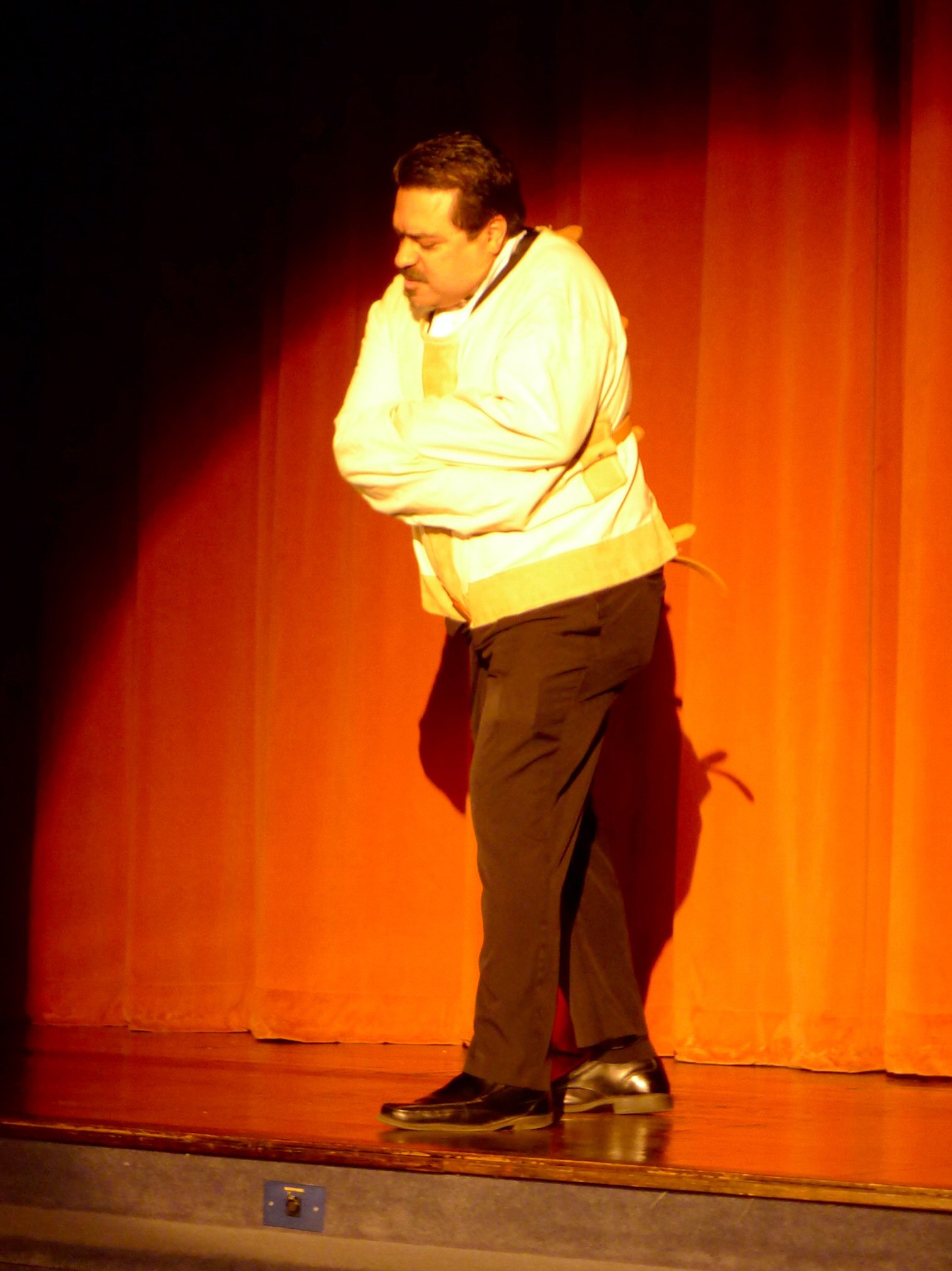 Jamie Salinas was one of the entertainers who performed during the evening's magic show portion.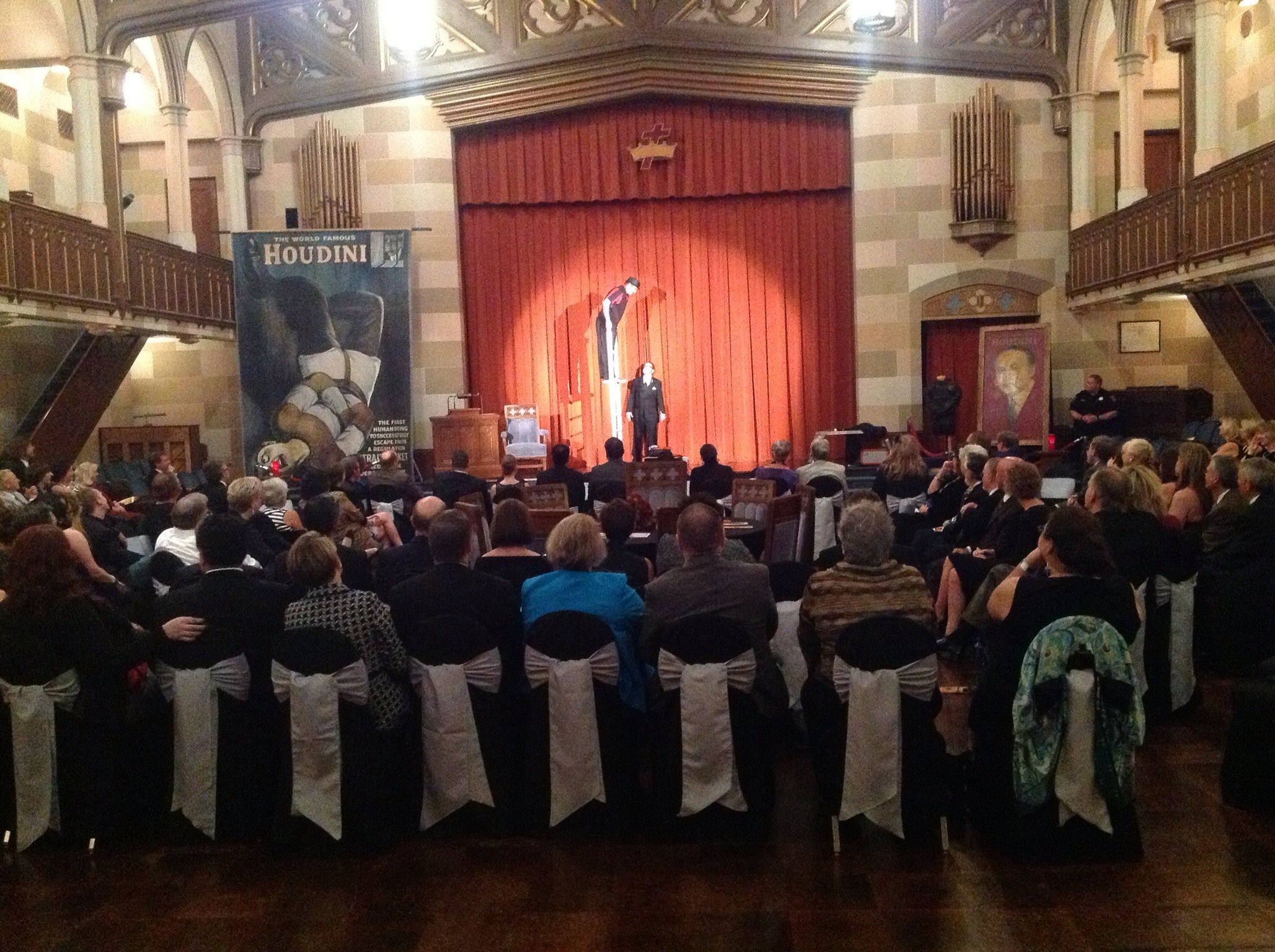 Shel Higgens provided comedy relief as he stood atop a ladder while swallowing a sword.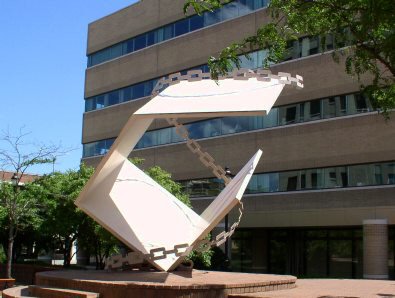 The "Metamorphosis" statue by Richard C. Wolter that stands in Appleton, Wisconsin donated by the Boldt Develpoment Company. Tom Boldt (CEO of the company) was one of those seated at the seance circle who has attended for over two decades.